LOccitane en Provence, commonly known as LOccitane, is a renowned French beauty and skincare brand. Established in 1976 in Provence, France, the company is celebrated for its commitment to using natural ingredients and traditional craftsmanship in its products. Here's an overview of LOccitane:
Product Range: LOccitane offers a wide array of skincare, body care, hair care, and fragrance products. Their product lines include luxurious creams, lotions, serums, soaps, perfumes, and more, all formulated with a focus on natural ingredients.
Sustainability: The brand is committed to sustainability and ethical sourcing. They work closely with local producers and farmers to obtain their ingredients responsibly, supporting fair trade practices.
Packaging: LOccitane is actively working to reduce its environmental footprint by employing eco-friendly packaging and promoting recycling initiatives.
Flagship Product Lines: Some of LOccitane's flagship product lines include the Immortelle Divine collection for anti-aging, the Shea Butter range for moisturization, and the Lavender line known for its soothing properties.
Global Presence: LOccitane has a strong international presence with boutiques and retail locations in various countries. They also have an online store for customers to purchase their products worldwide.
Luxury and Quality: The brand is associated with luxury and quality, and their products often come in elegant packaging, making them popular choices for gifts.
Fragrances: LOccitane offers a diverse selection of fragrances for both men and women, capturing the essence of Provence in their scents.
Skincare:
Immortelle Divine Cream: A luxurious anti-aging cream containing organic immortelle essential oil.

Shea Butter Hand Cream: Known for its moisturizing properties, this hand cream is a best-seller.

Aqua Réotier Ultra Thirst-Quenching Gel: Provides intense hydration with its water-based formula.
Body Care:
Almond Shower Oil: A gentle, foaming cleanser that leaves the skin soft and nourished.

Verbena Body Lotion: Refreshing and hydrating lotion with the invigorating scent of verbena.

Cherry Blossom Shimmering Lotion: A lightweight lotion that adds a subtle shimmer to the skin.
Hair Care:
Aromachologie Repairing Shampoo: Repairs and strengthens damaged hair with essential oils.

Aromachologie Intensive Repair Mask: Deeply nourishes and revitalizes hair for a silky feel.
Fragrances:
Terre de Lumière Eau de Parfum: A warm, floral fragrance inspired by the golden hour in Provence.

Néroli & Orchidée Eau de Toilette: A blend of neroli, orchid, and white musk for a delicate scent.
Men's Grooming:
Cade Shaving Cream: A rich, protective cream for a smooth shave.

L'Occitan Eau de Toilette: A rugged, aromatic fragrance designed for men.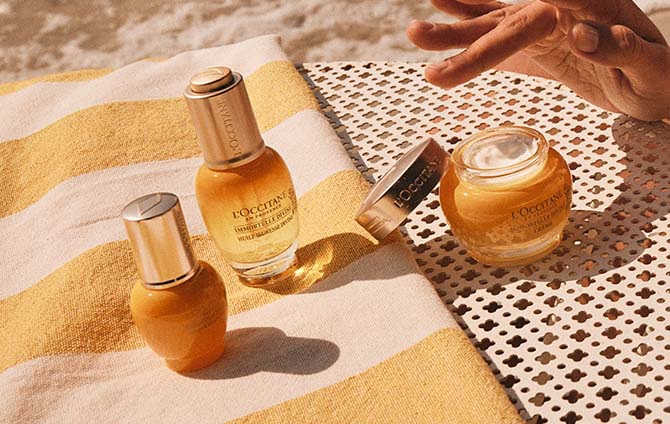 Benefits, Features And Advantages Of LOccitane
Benefits:
Natural Ingredients: LOccitane is renowned for its commitment to using natural and botanical ingredients sourced from the Provence region in France. This focus on naturality can be beneficial for those looking for skincare and beauty products with minimal synthetic chemicals.
Luxurious Formulations: The brand is known for its high-quality and luxurious formulations that are designed to provide effective results. Many of their products are rich and nourishing, offering a pampering experience.
Proven Efficacy: LOccitane often conducts clinical studies to demonstrate the efficacy of their products. This commitment to research and development ensures that customers can trust the effectiveness of the products they purchase.
Ethical Sourcing: The brand is dedicated to ethical and sustainable sourcing practices. They work closely with local producers and farmers, often supporting fair trade initiatives.
Features:
Diverse Product Lines: LOccitane offers a wide array of products, including skincare, body care, hair care, fragrances, and more, catering to various beauty and wellness needs.
Eco-Friendly Initiatives: The company has taken steps to reduce its environmental impact, including using eco-friendly packaging and promoting recycling efforts.
Men's and Women's Products: LOccitane provides skincare and grooming products for both men and women, making it a versatile brand for all genders.
Gift Sets: The availability of gift sets makes LOccitane products an excellent choice for special occasions and gifting.
Spa and Wellness Experiences: Some LOccitane stores offer spa treatments inspired by Provencal traditions, providing customers with an opportunity to indulge in relaxation and well-being.
Advantages:
High-Quality Ingredients: LOccitane's use of premium natural ingredients can be advantageous for individuals with sensitive skin or those seeking gentle yet effective skincare.
Trustworthy Brand: With a long history and a strong reputation in the beauty industry, LOccitane is a brand that customers trust for their skincare and beauty needs.
Global Accessibility: LOccitane boutiques and products are available in many countries, both in physical stores and online, making it accessible to a wide customer base.
Customer Support: The brand typically offers various customer service channels to assist customers with product information, inquiries, and assistance, enhancing the overall shopping experience.
Gifting Options: LOccitane's elegant packaging and wide product selection make their items excellent choices for gifts, whether for oneself or others.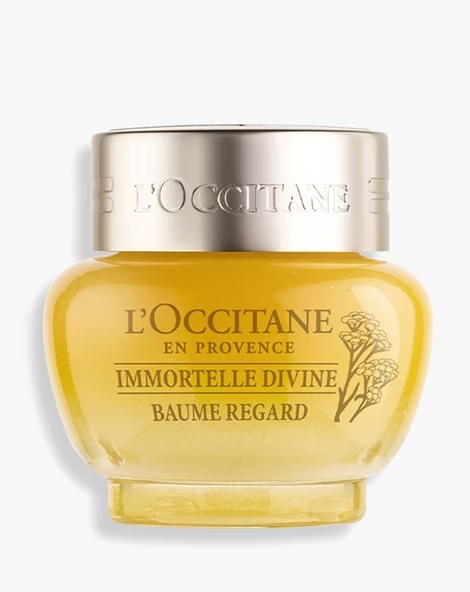 LOccitane offers high-quality products that are made with natural ingredients, ensuring effective and safe skincare.
The brand has a wide range of products available for different skin types and concerns, catering to the diverse needs of customers.
LOccitane's packaging is visually appealing and luxurious, giving customers a delightful experience while using their products.
In conclusion, LOccitane en Provence is a distinguished and well-regarded beauty and skincare brand that has earned its place in the industry by prioritizing natural ingredients, luxurious formulations, and ethical practices. With a wide range of products spanning skincare, body care, hair care, fragrances, and more, LOccitane offers customers a diverse selection to address their beauty and wellness needs.