Envato Market is a vast online marketplace that offers a wide array of digital products and services for creative professionals. It serves as a platform connecting buyers and sellers from around the world, catering to various creative needs. The marketplace is divided into several distinct platforms, each specializing in specific types of digital goods:
ThemeForest: This platform focuses on website themes and templates for popular content management systems like WordPress, Joomla, and Drupal.
CodeCanyon: CodeCanyon is dedicated to the sale of scripts, plugins, and various code snippets for web development, making it a go-to place for developers seeking ready-made solutions.
VideoHive: VideoHive is a marketplace for video creators, offering a diverse range of stock footage, video templates, and motion graphics to enhance video projects.
AudioJungle: This platform is dedicated to music and audio-related assets, including royalty-free music, sound effects, and audio tracks suitable for various projects.
GraphicRiver: GraphicRiver is the go-to place for graphic designers, offering a vast collection of design assets such as logos, icons, illustrations, and print templates.
PhotoDune: For photographers, PhotoDune provides a marketplace to buy and sell stock photos, ensuring a diverse selection for various creative needs.
3DOcean: 3DOcean specializes in 3D models, textures, and plugins for 3D software, catering to the needs of designers and animators.
Envato Elements: Envato Elements is a subscription-based service that provides unlimited access to a vast library of digital assets, including themes, templates, graphics, and more.
Using Envato Market involves several steps, whether you're a buyer looking for digital assets or a seller looking to showcase and sell your work. Here's a general guide on how to use Envato Market:
For Buyers:
Create an Account:
Visit the Envato Market website.
Sign up for a free account by providing the necessary information.
Browse Categories:
Explore the various marketplaces within Envato, such as ThemeForest, CodeCanyon, VideoHive, etc.
Navigate through categories to find the type of digital asset you need.
Search for Items:
Use the search bar to find specific items or browse through the listings.
Refine your search using filters like category, price, and popularity.
Preview and Details:
Click on an item to view details, previews, and additional information.
Ensure the item meets your requirements by checking descriptions, reviews, and previews.
For Sellers:
Create an Author Account:
Sign up for an Envato Market author account.
Provide necessary details and agree to the terms and conditions.
Verify Your Identity:
Verify your identity as an author, which may include submitting identification documents.
Prepare Your Items:
Create high-quality digital assets, whether it's themes, plugins, graphics, or other digital products.
Submit Items:
Upload your items to the specific marketplace that corresponds to your product type.
Provide detailed information, previews, and documentation.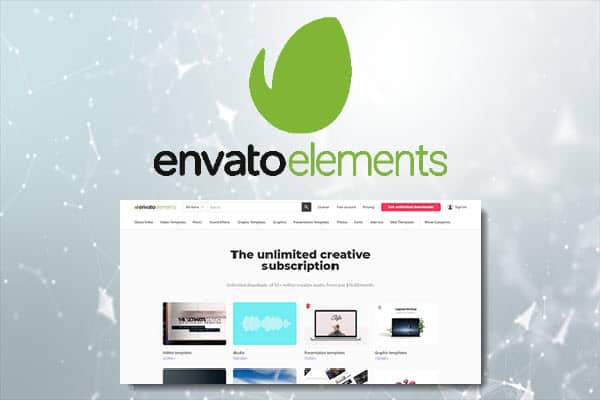 Envato Market provides customer support services to assist users with any issues or inquiries they may have. Here's how you can access customer services on Envato Market:
Help Center:
The Envato Market Help Center is a comprehensive resource that addresses common questions and issues.
Visit the Help Center on the Envato Market website to find articles and guides related to account management, purchases, and more.
Contact Support:
If you have specific questions or need personalized assistance, you can contact Envato Market support.
Navigate to the "Contact" or "Support" section on the Envato website to find information on how to reach out to customer support.
Submit a Ticket:
Envato Market typically uses a ticket-based support system. You can submit a support ticket detailing your issue or inquiry.
Provide as much relevant information as possible to help the support team understand and address your concerns.
Community Forums:
Envato maintains community forums where users, including buyers and authors, can discuss various topics.
While not a direct customer support channel, community forums can be a valuable resource for getting assistance from experienced users and Envato staff.
Benefits, Features, Advantages Of Envato Market
Envato Market offers a range of benefits, features, and advantages for both buyers and sellers in the digital marketplace. Here are some key points to highlight:
For Buyers:
Diverse Selection:
Access a vast and diverse selection of digital assets, including themes, templates, graphics, audio, and more across different marketplaces.
Quality Assurance:
Envato Market maintains quality standards through a rigorous review process for submitted items, ensuring that buyers receive high-quality and well-crafted digital products.
User Reviews:
Buyers can make informed decisions based on user reviews and ratings for each item, providing insights into the experiences of others who have purchased and used the product.
Regular Updates:
Many authors on Envato Market actively update their items, providing buyers with access to the latest features, improvements, and compatibility with software updates.
For Sellers (Authors):
Global Reach:
Reach a global audience of potential customers, allowing authors to showcase and sell their digital products to a diverse market.
Monetization Opportunities:
Authors have the opportunity to monetize their creative work by setting prices for their items and earning a percentage of each sale.
Community Collaboration:
Engage with a vibrant and supportive community of fellow authors and buyers, fostering collaboration, feedback, and improvement.
Envato Author Resources:
Access resources, guides, and tools provided by Envato to help authors improve their skills, optimize their listings, and understand market trends.
Diverse selection of high-quality digital products and services.
Access to exclusive and unique items not found elsewhere.
Easy navigation and user-friendly platform for buyers and sellers.
Regular updates and new releases keep the marketplace fresh and engaging.
Envato Market stands as a dynamic and influential platform within the digital creative industry, providing a multitude of benefits for both buyers and sellers. Its diverse marketplaces cater to a wide range of creative needs, offering themes, templates, graphics, audio, and more. Here are key points to summarize:
For Buyers:
Extensive Variety:
Envato Market offers an extensive variety of high-quality digital assets, ensuring buyers can find suitable products for their creative projects.
Quality Assurance:
The platform maintains rigorous quality standards, ensuring that products undergo thorough review processes to meet or exceed industry expectations.
User-Friendly Experience:
Buyers benefit from a user-friendly interface that facilitates easy navigation, search, and purchase processes.
For Sellers (Authors):
Global Exposure:
Authors gain access to a global audience, allowing them to showcase and sell their creative work to diverse markets.
Monetization Opportunities:
The platform provides authors with monetization opportunities, allowing them to earn income by setting prices for their digital products.
Community Support:
Authors benefit from a supportive community, engaging in collaboration, feedback, and the sharing of knowledge and experiences.