Pizza Hut is a well-known international chain of restaurants specializing in pizza and other Italian-American cuisine. Founded in 1958 by Dan and Frank Carney in Wichita, Kansas, United States, Pizza Hut has since expanded to become one of the largest pizza chains globally. Pizza Hut offers a diverse menu featuring various styles of pizzas, including classic hand-tossed, pan, stuffed crust, and thin crust options. Customers can choose from a wide range of toppings and specialty pizzas, such as Meat Lover's, Veggie Supreme, BBQ Chicken, and Supreme. In addition to pizzas, Pizza Hut also offers a variety of appetizers, pasta dishes, salads, desserts, and beverages.
The restaurant chain is known for its distinctive red roof and iconic dine-in restaurants, although they also provide delivery and takeaway services. Pizza Hut locations often offer a casual dining experience, with options for both indoor and outdoor seating, as well as a family-friendly atmosphere. Pizza Hut has expanded globally and operates in numerous countries, including the United Kingdom, where it has a significant presence. In the UK, Pizza Hut provides dine-in, takeaway, and delivery services, allowing customers to enjoy their favorite pizzas in different ways.
Pizza Hut offers a wide range of products, including pizzas, sides, pasta dishes, salads, desserts, and beverages. Here is an overview of some of the popular products you can find at Pizza Hut:
Pizzas: Pizza Hut offers a variety of pizzas with different crust options, such as: Pan Pizza: Thick and fluffy crust.Hand-Tossed Pizza: Classic, medium-thin crust. Thin 'N Crispy Pizza: Thin and crispy crust. Stuffed Crust Pizza: Pizza with cheese-filled crust. Gluten-Free Pizza: Suitable for those with gluten sensitivities.
Sides: Pizza Hut offers a range of side dishes to complement your meal, including: Garlic Bread: Soft breadsticks brushed with garlic butter. Cheesy Garlic Bread: Garlic bread topped with melted cheese. Chicken Wings: Bone-in or boneless wings with a choice of sauces. Mozzarella Sticks: Breaded mozzarella cheese sticks served with a dip. Potato Wedges: Seasoned potato wedges served with a dip.
Pasta: Pizza Hut has a selection of pasta dishes, such as: Classic Spaghetti Bolognese: Spaghetti pasta with rich meat sauce. Creamy Chicken Alfredo: Fettuccine pasta with creamy Alfredo sauce and grilled chicken. Mac 'N Cheese: Macaroni pasta baked in a creamy cheese sauce.
Salads: Pizza Hut offers a variety of fresh salads, including: Classic Caesar Salad: Crisp romaine lettuce, Parmesan cheese, and Caesar dressing. Garden Salad: Mixed greens, tomatoes, cucumbers, and a choice of dressings.
Desserts: Indulge your sweet tooth with Pizza Hut's desserts, such as: Chocolate Chip Cookie Dough: Warm and gooey chocolate chip cookie dough. Hershey's Chocolate Brownie: Moist chocolate brownie served with ice cream. Cinnamon Sticks: Oven-baked sticks sprinkled with cinnamon sugar.
Beverages: Pizza Hut provides a range of drinks, including soft drinks, juices, and bottled water. Availability may vary depending on the location.
Pizza Hut offers various services to cater to different customer preferences. Here are some of the services commonly provided by Pizza Hut: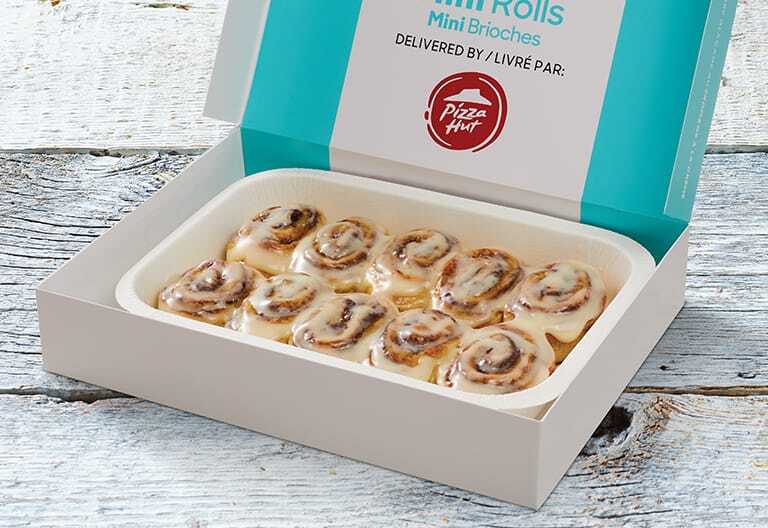 Benefits, Features And Advantages Of Pizza Hut
Pizza Hut offers several benefits, features, and advantages that contribute to its popularity and customer satisfaction. Here are some key points highlighting the benefits of Pizza Hut:
Pizza Hut offers a diverse menu, providing customers with numerous options to choose from.
The restaurant offers various pizza crusts, toppings, and styles, allowing customers to customize their orders.
A wide range of side dishes are available, such as breadsticks and chicken wings.
In conclusion, Pizza Hut is a renowned international chain of restaurants specializing in pizza and Italian-American cuisine. With its wide menu selection, customization options, and emphasis on quality ingredients, Pizza Hut offers a range of delicious options to cater to various tastes and dietary preferences. Whether you prefer dine-in, takeaway, or delivery services, Pizza Hut provides convenience and flexibility to enjoy their food in the way that suits you best. The family-friendly atmosphere, frequent promotions, and global brand recognition are additional advantages of Pizza Hut. Their commitment to customer satisfaction and consistent quality has helped establish Pizza Hut as a trusted and popular choice for pizza lovers worldwide.