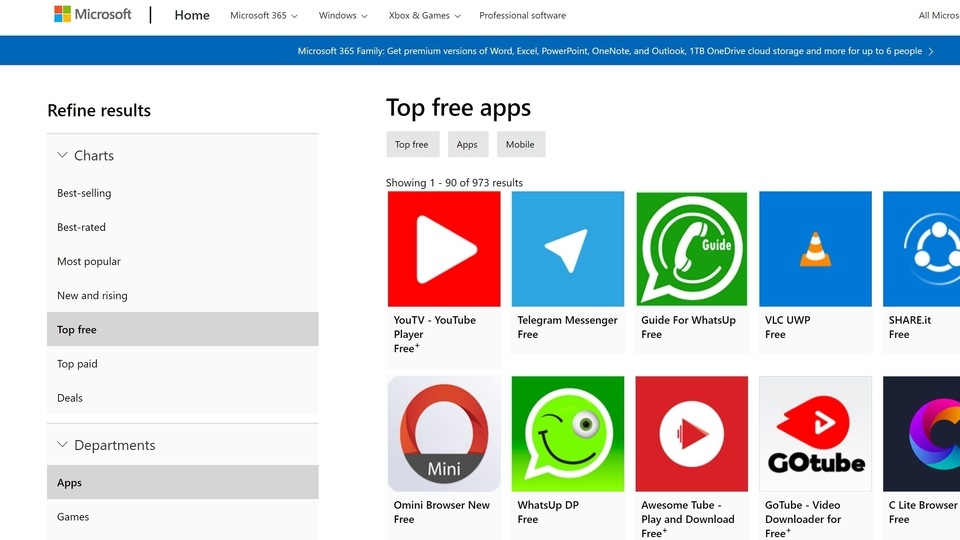 Introduction
In this digital age, technology plays a significant role in our lives, and one of the leading companies in the tech world is Microsoft. You've probably heard of Microsoft's Windows operating system, Office productivity suite, and Xbox gaming platform, but did you know that they also have an online retail platform called the Microsoft Store? The Microsoft Store is a comprehensive digital storefront that offers a wide range of products, services, and apps, all designed to enhance your digital experience. In this article, we'll delve into the world of the Microsoft Store, exploring its offerings and why it's an essential destination for tech enthusiasts.
1. What is the Microsoft Store?
The Microsoft Store is an online platform where users can browse, purchase, and download a variety of products and services. It serves as a hub for all things Microsoft, bringing together software, hardware, games, entertainment, and more in one convenient location.
2. Exploring the Product Range
2.1 Windows Operating System
The Microsoft Store offers the latest versions of the Windows operating system, catering to different user needs. Whether you're a home user, a professional, or a gamer, you can find the right version of Windows for you.
2.2 Office Suite and Productivity Apps
Microsoft's Office suite is renowned for its productivity tools like Word, Excel, PowerPoint, and Outlook. The Microsoft Store provides access to these applications, making it easy to stay productive and organized.
2.3 Surface Devices
Microsoft's Surface line of devices has gained immense popularity for its sleek design and powerful performance. From Surface Pro tablets to Surface Laptop and Surface Book, the Microsoft Store offers a range of options to choose from.
2.4 Xbox and Gaming
For gaming enthusiasts, the Microsoft Store is a gaming paradise. It offers a vast collection of Xbox consoles, games, accessories, and Xbox Live subscriptions, providing an unparalleled gaming experience.
2.5 Entertainment and Multimedia
The Microsoft Store isn't just about work and productivity; it also offers a diverse selection of entertainment options, including movies, TV shows, music, and apps to keep you entertained and informed.
3. Exclusive Services
3.1 Microsoft 365 Subscription
Microsoft 365 is a subscription service that provides access to a bundle of services, including Office apps, OneDrive storage, and Skype minutes. The Microsoft Store allows users to subscribe to Microsoft 365 for seamless productivity.
3.2 Xbox Game Pass
Xbox Game Pass is a subscription service that offers unlimited access to a library of games, making it an excellent choice for avid gamers. The Microsoft Store provides access to various Xbox Game Pass plans.
3.3 Personalization and Support
The Microsoft Store offers personalized recommendations based on your interests and activities. Additionally, it provides extensive support and troubleshooting for Microsoft products and services.
4. Benefits of Shopping at the Microsoft Store
4.1 Genuine Products
When you purchase from the Microsoft Store, you can be confident about the authenticity and quality of the products, as they are sourced directly from Microsoft.
4.2 Regular Updates and Security
Buying software and apps from the Microsoft Store ensures that you receive regular updates and security patches, keeping your devices safe and up to date.
4.3 Easy Accessibility
The Microsoft Store is easily accessible from any Windows device, making it convenient to discover, purchase, and download products and services.
Conclusion
The Microsoft Store is more than just an online marketplace; it's a gateway to a world of innovative technology and services. From Windows to Office, Surface to Xbox, and beyond, it offers an extensive range of products and services to cater to diverse user needs. By shopping at the Microsoft Store, you can experience the best that Microsoft has to offer, while enjoying the convenience and security it provides.