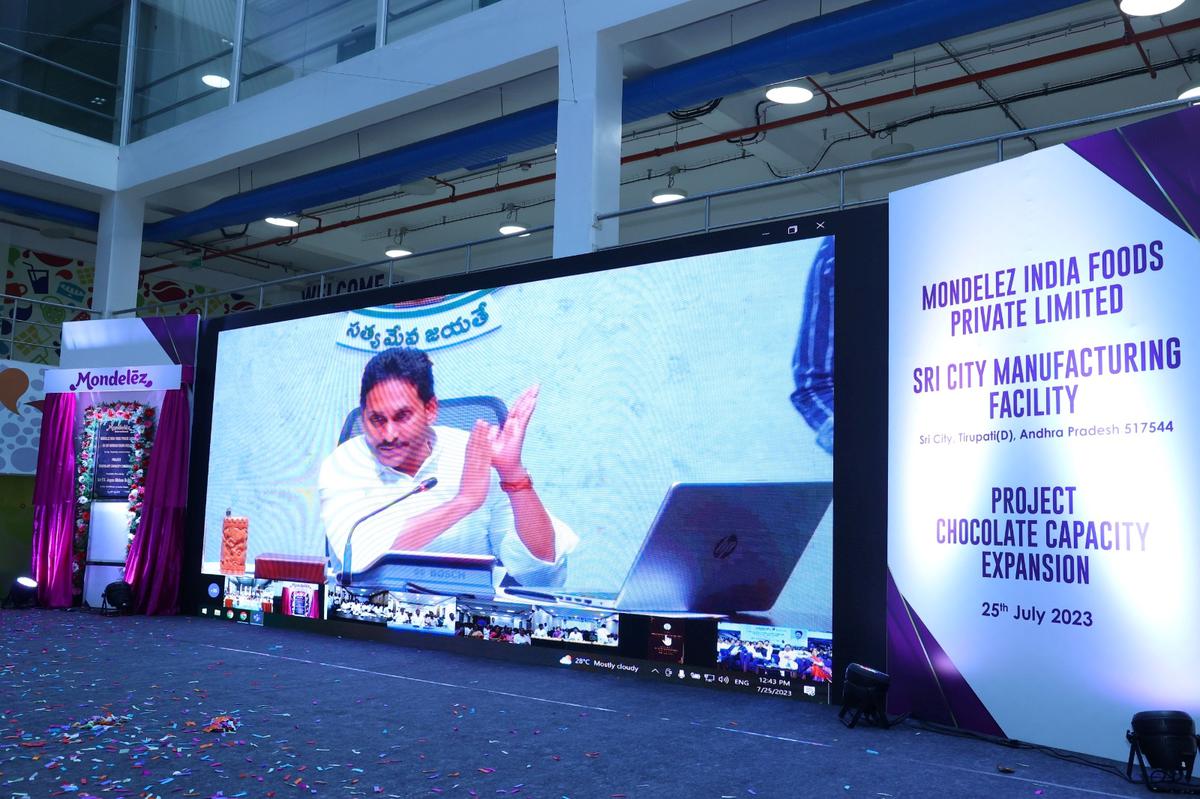 In a strategic move to enhance its manufacturing capabilities, Mondelez India has announced a substantial investment of ₹1,600 crore in its manufacturing facility located at Sri City. This development is set to position the Sri City plant as the world's largest production unit within the Mondelez International network.
The ceremonial groundbreaking event for the expansion unit of Mondelez India's manufacturing facility took place in the presence of Chief Minister Y.S. Jagan Mohan Reddy. The event, conducted virtually, signifies the commitment of Mondelez India to further strengthen its operations and contribute to the growth and development of the region.
The substantial investment not only underscores Mondelez India's confidence in the potential of the Sri City facility but also highlights the company's dedication to fostering local manufacturing and contributing to India's industrial landscape. The expansion initiative is anticipated to bolster production capacity, generate employment opportunities, and stimulate economic growth in the Tirupati district.
As Mondelez India continues to innovate and meet the evolving demands of consumers, this investment is a strategic step to ensure the company's manufacturing capabilities remain aligned with global standards. With a clear vision for growth, this move solidifies Mondelez India's position as a significant player in the FMCG sector and reinforces its commitment to the Indian market.
This investment also stands as a testament to the conducive business environment fostered by the government of Andhra Pradesh, as reflected by the Chief Minister's participation in the groundbreaking ceremony. Mondelez India's decision to channel substantial resources into the Sri City manufacturing facility signals a promising partnership between the private sector and the government, driving economic progress and industrial advancement.
With this notable investment, Mondelez India is poised to set new benchmarks in the FMCG industry, contributing to the 'Make in India' initiative and elevating the country's manufacturing capabilities on the global stage.