Since its inception, Persol® has been synonymous with timeless Italian style and elegance, crafting high-quality glasses that are a true representation of craftsmanship and sophistication. As a brand with a rich heritage, Persol® continues to inspire fashion enthusiasts worldwide with its iconic designs and commitment to excellence. Let's delve into the essence of Persol® and explore why it remains a symbol of Italian luxury and refined taste.
A Legacy of Craftsmanship
Persol® was founded in 1917 in Turin, Italy, with a vision to create eyewear that combines artisanal craftsmanship with innovative design. Over the years, Persol® has perfected the art of creating glasses that are both functional and aesthetically pleasing.
Italian Style at its Finest
Persol® embraces the essence of Italian style, characterized by timeless elegance and attention to detail. Each pair of glasses exudes a sense of sophistication that has become synonymous with the brand.
Iconic Designs
Persol®'s eyewear designs have achieved iconic status, transcending trends and remaining relevant through the years. From the classic Persol® 649 to the elegant Persol® Cellor, their frames are a celebration of enduring style.
High-Quality Materials
Persol® uses high-quality materials to craft its glasses, ensuring durability and comfort for the wearer. From acetate frames to crystal lenses, each component is carefully selected to achieve unparalleled quality.
Signature Arrow Detail
One of Persol®'s distinctive features is its signature arrow detail. The silver arrow, found on the temples of the glasses, is a mark of authenticity and a nod to the brand's heritage.
Sophisticated Sunglasses and Optical Frames
Persol® offers a diverse range of sunglasses and optical frames, catering to various preferences and face shapes. Whether for sun protection or vision correction, Persol® has a frame to suit every individual.
Versatile and Timeless
Persol®'s designs are versatile, suitable for a variety of occasions and styles. From casual everyday wear to formal events, Persol® glasses add a touch of sophistication to any ensemble.
Pioneering Technologies
While rooted in tradition, Persol® is not afraid to embrace technological advancements. Their glasses incorporate cutting-edge technologies to provide enhanced vision and comfort.
Global Influence and Recognition
Persol®'s influence extends beyond Italy's borders, captivating fashion enthusiasts and celebrities worldwide. Its presence in the world of cinema has further solidified its status as a symbol of refined elegance.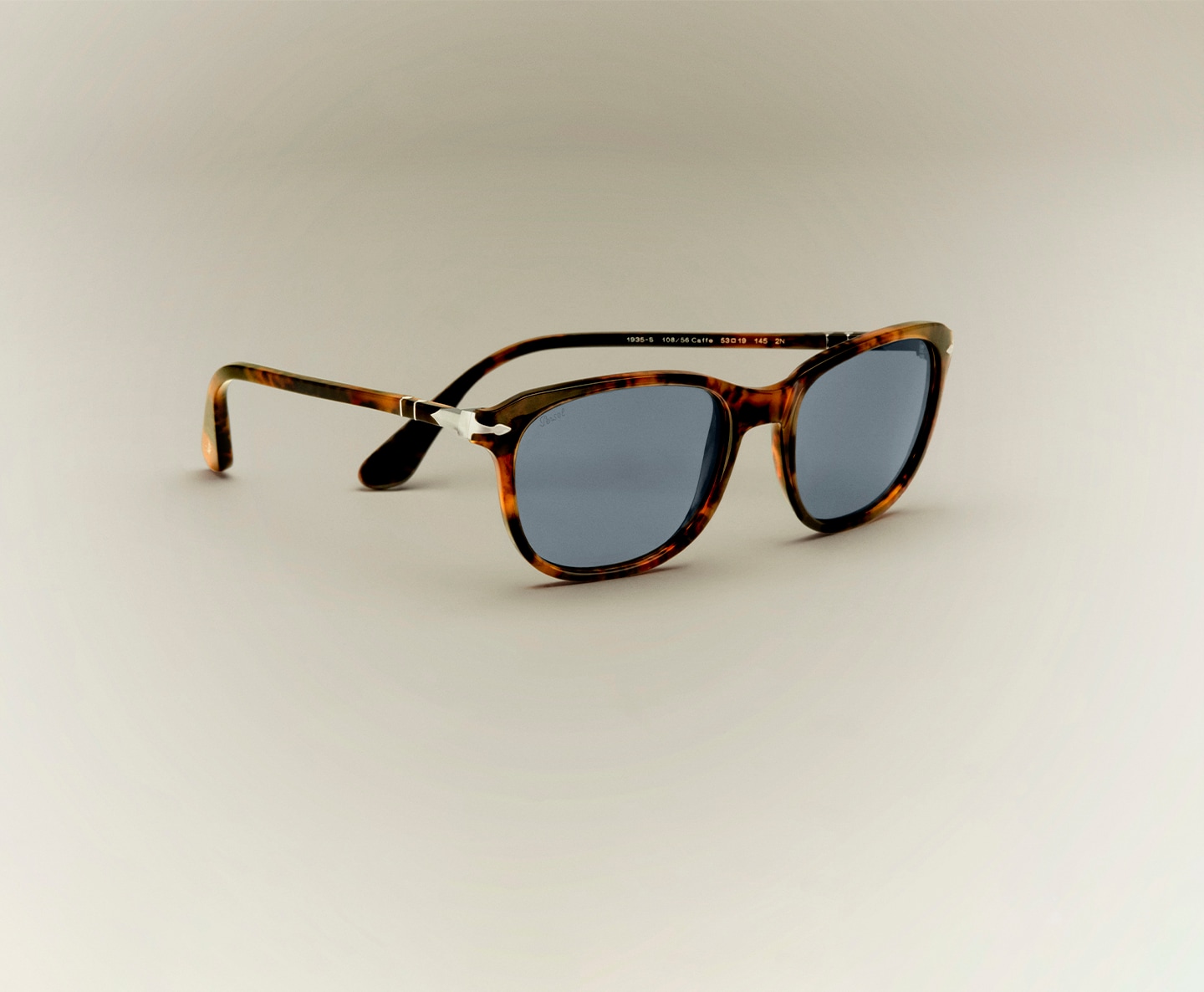 Conclusion
In conclusion, Persol®'s legacy of craftsmanship, Italian style, and enduring designs makes it a revered brand in the world of eyewear. With a commitment to creating glasses that embody elegance and sophistication, Persol® continues to be a timeless choice for those seeking high-quality and stylish eyewear. Embrace the allure of Persol® and experience the essence of Italian luxury with every pair of their exquisite glasses.