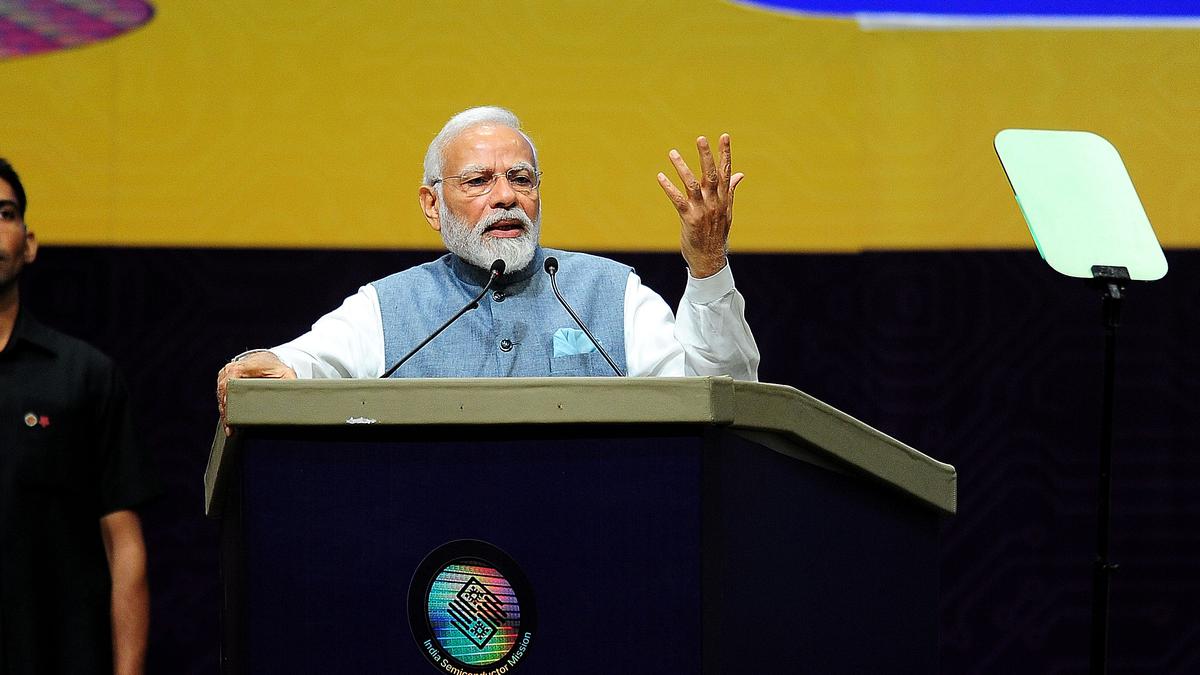 Prime Minister Narendra Modi has unveiled a significant incentive to promote the establishment of semiconductor-manufacturing units in India. Speaking at the Semicon India 2023 conference in Gandhinagar, PM Modi announced that technology firms venturing into semiconductor production will receive substantial financial support, covering 50% of their expenses. This move reflects the Indian government's commitment to fostering a vibrant semiconductor industry within the nation.
Driving the Fourth Industrial Revolution
Embracing the theme of the event, PM Modi highlighted India's role in propelling the global fourth industrial revolution. As technology advancements reshape industries and economies, India is positioning itself as a driving force behind this transformative wave. The inauguration of the Semicon India 2023 conference underscores India's aspiration to be at the forefront of semiconductor innovation.
A Red Carpet for Semiconductor Industries
PM Modi's announcement resonates with the Indian government's enthusiastic approach to semiconductor industries. By offering substantial financial assistance, India aims to attract investments and nurture the growth of semiconductor-manufacturing facilities. The intention is to create a supportive ecosystem that catalyzes the development of advanced semiconductor technologies within the country.
Building a Self-Reliant Ecosystem
The Prime Minister emphasized that India's vision extends beyond isolated manufacturing units. Instead, the goal is to establish a comprehensive ecosystem that encompasses various aspects of the semiconductor industry. By providing financial support and fostering an enabling environment, India seeks to become self-reliant in semiconductor production, reducing dependency on imports and enhancing its technological capabilities.
Paving the Path for Innovation
PM Modi's announcement marks a pivotal step toward advancing India's technological prowess. By incentivizing semiconductor manufacturing, the government aims to nurture innovation, create high-tech jobs, and contribute to the nation's economic growth. This strategic move aligns with India's aspiration to be a global hub for cutting-edge technologies.
A Vision for the Future
In conclusion, Prime Minister Modi's announcement at the Semicon India 2023 conference underscores India's commitment to propelling the semiconductor industry forward. By extending substantial financial assistance and fostering an ecosystem for growth, India aims to shape its technological destiny and secure a prominent position in the global technological landscape.
If India's stride toward semiconductor self-reliance and technological advancement resonates with your interests, kindly consider expressing your support by liking it on the prompt search page. Your engagement fuels our dedication to exploring matters that impact India's technological innovation and economic growth.